Promotion Tips #2: Facebook Marketing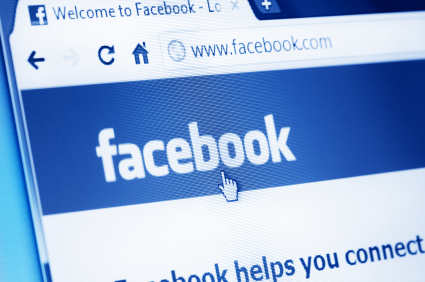 We've talked about text links promotion and your detailed comments made us start working on a SEO-focused Dolphin 7 update. Conversations like that will eventually help us develop a truly powerful web-marketing machine, not only a community software. So, let's keep them coming!
Now I suggest a discussion on how to use Facebook (if you can't fight it, take advantage of it) to get more people coming to your Dolphin-based site. Facebook is the #1 most visited website int he world, so there're plenty of men and women hanging out there, theoretically with enough spare time to come and consider your offerings. How're we supposed to lure them out of "Facebook world"? 
Friends
Ok, this sounds obvious and easy - exploit your connections and litter your friends' feeds with invitations, updates, etc. Soon enough most of them would unsubscribe from your updates and/or would downright curse you. Not good, and no, it doesn't have to be like that.
What you can do it create and filter out a group of friends that would potentially be interested in the subject of your site and instead of direct promotion share content pieces from your site. Make your friends come and check it naturally. In time you could offer them some sort of "premium" membership for free just because they're your friends. Let them see the value first and then gift it. You don't want to exploit your friends. Instead, you want to grab the friends of your friends. And to do that you need your friends to be hooked, happy and grateful.
Like Button
Another obvious way to increase your traffic. Some web-masters use it with a reasonable success, but we've noticed that "Likes" are not bringing much good. "Shares" seem to be more effective, but also more rare. Depending on your strategy you may get more people to "like" pages of your site, but 90% of success in getting those would depend on the quality of your content. Again, pick a niche and post useful stuff - and "likes" will come.
Pages
This is a tricky one. You want people to come to your site, not to your Facebook page, but Pages are very effective in penetrating feeds. The best strategy is to post teasers or updates that are intriguing yet incomplete. Again, let them see the value and come to your site to get ahold of it.
Comments
Facebook comments may be a good way to spread follow-up conversations beyond your site and perhaps draw some extra traffic. I am not a big fan of using FB comments though, mostly because comments may form very valuable content for your site and with FB comment they're not under your control. Experiences vary, but I think this is one of the tools where costs may overweight benefits. 
Paid Ads
We tried those a few times, after every major update of FB system, and well, for BoonEx at least, results are not shining, umm... not even shimmering really. Facebook ads are comparatively cheap, but conversions are comparable to Stumbleupon near-junk clicks. Note, however, that BoonEx is a B2B software site. It's not for general masses - it's for tech-savvy entrepreneurs, rare breed of risky and sharp. A niche community site may have much better results with FB ads, but make sure to use tracking tools like Google Analytics to measure effectiveness of your campaigns. Luckily, you can start small.
Facebook Login
I caught  myself using FB login wherever it is available, bypassing sites' registration system. Unified authentication is catching on with many and we cant' ignore that. If it fits your business model, use it. You can always ask for some extra details later. It makes things easier for your visitors, so you have to accommodate. Win the hearts first, ask for wallets later.
Widgets
If all of the above isn't enough, you can add a few Facebook widgets to your site, showing friends that liked the site, displaying updates from Facebook page, etc. We have scant information on how effective those can be, but some Dolphin-sites seem to be using them actively. Try not to overdo your site with too many blue boxes, but a few strategically placed widgets could help. Personally, I only had experienced their usefulness once, when I noticed a friend using the site that I liked and we discussed that later. 
Foraging at Other's Pages
One really effective way to gain traffic from Facebook is to promote via Pages that are in same or similar niche as your site. If you share useful content there and stay nice to admins, this may be the single most effective way to get large number of very relevant clicks. Unique and engaging content is the key, again. Don't just promote your site - share good content from your site instead. It may be a good idea to talk about some cross-promotion with Page admins. They may be more eager to share traffic than standard websites owners, because they rarely make much use of it anyway. You could recommend some FB-pages on your site as a "thank you" gesture. Don't be afraid to "lose" your members to them, because you're effectively sending "agents" that would maximise your penetration into various feeds.
---
As you may see, we're far from being experts in Facebook promotion and this post is mostly meant to engage further discussion and ideas sharing. I am sure many web-masters here hold invaluable secrets and tricks that they may share. Every little bit counts, so if you know something, open up your generous self and share, please.
Just as the previous post about text links did, this one may bring enough ideas to make us work on Facebook-focused update to further maximise Dolphin's marketing abilities.