Affiliate Commission Raised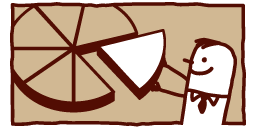 Good news for BoonEx affiliates - we're raising the referral commission level from 5% to 15%. Minimal payout is now $300, so affiliates need to generate at least $300 to get paid. Payments are sent once a month via PayPal.
Dolphin Users Can Do It Too!
Dolphin is pre-configured to allow changing BoonEx footers links to affiliate links via admin panel (Admin Panel > Settings > Advanced Settings > Variables > My BoonEx Affiliate ID). So, even if you use a free Dolphin license, you may start earning money by signing up as an affiliate and changing the setting. We've noticed that those simple links in clients sites tend to work even better than promoted links in affiliate portals. People just see you site and think - "Hm, this looks cool - maybe I could create something like this for my idea…" and seeing your link in footer they proceed to eventually buying a Dolphin license. Just one commission could repay for your $99 Permanent Licence investment instantly.