Dolphin 8 Studio - Launcher Preview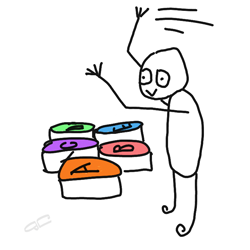 In Dolphin 8 we're rethinking the long standing paradigms of administration and site-management architecture. Thus, the new Studio is different from current Dolphin Admin in both form and function.
As we noted before, it not for site-administration anymore, but rather for site configuration and structuring.  Studio is for the web-masters - the site "builders" if you will, while administration is for whoever there's to watch over members and content. 
Dolphin Studio Launcher
Sorry pals, but the previously posted Dolphin Studio screenshot turned out to be a decoy. Ever since we've posted it we've been working on a completely different interface, which had to be kept under wraps for a variety of reasons. Anyway, today we'd love to show you the so-called Studio Launcher.
Studio Launcher is merely an interface for opening Studio components, but it gives a brief exegesis of the new approach in Modules, Templates and Languages handling in Dolphin 8. For more imaginative viewers it may also help to guesstimate the future direction of Dolphin and BoonEx in general.
What To Look At
Today we're showing how all components (we call them "goodies") are now treated as separate parts that you can add/remove/deactivate and move around. Besides system goodies we have Modules, Templates and Languages. So, most of the complimentary functionality will have to fall into one of these categories. 
Notable addition is the new way to manage Templates, which should make the process more enjoyable for web-masters and potentially very beneficial for developers.
There's also a quick glimpse of how "paused" modules will be displayed. The idea of "paused" modules, per se, is a very important improvement in Dolphin 8, which should come handy in lots of situations when particular module needs to be temporarily disabled without losing data. 
A "star" that can be activated or deactivated in any of the goodies adds them to the Studio Homepage. With any luck your site may have quite a few goodies, so this is the way to select the most important ones and keep them handy. 
We do have some parts of the actual goodies functionality developed, but they are too fresh to show, so don't look much beyond the launcher at this stage.