This is a simple idea that has stopped the spam bots from spamming my site daily. It's an idea that has been around for a while, but there are enough new users here so I will post it. It adds a logical question and retains the reCaptcha feature for added security.
1) Go to Admin --> Builders --> Profile Fields  and drag a NEW_ITEM block up and put it just before the Captcha block.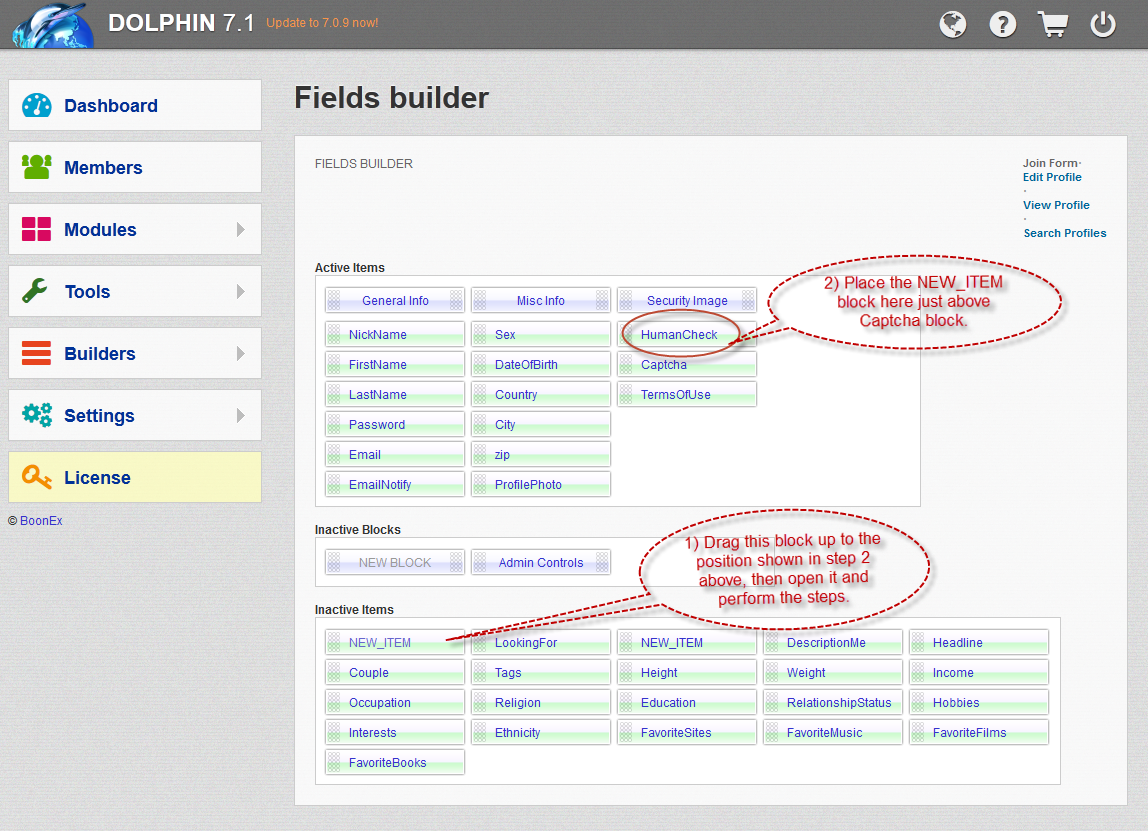 2) Click on the block and add:
3) System Name  --> HumanCheck
4) Caption --> What is 4+5?
5) Description --> To complete the join form, you must prove your human and not a spam bot.
6) Select "Text" from drop down at the bottom,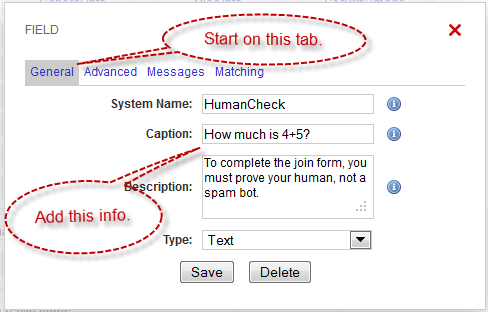 7) Then click on Advanced tab on top,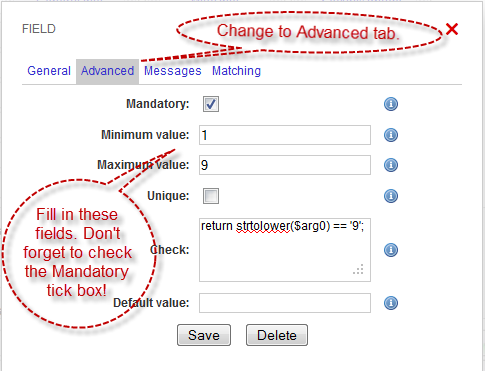 8) Check "Mandatory"
9) Set min value to 1 and max value to 9

10) In the "Check" field put this: return strtolower($arg0) == '9';
Save.