Darren Powless Passed Away
A note from Troy (martinboi) arrived yesterday with sad news - Darren Powless (mrpowless) passed away. We don't know any details, but unfortunately we know that it is true.
Coincidentally, the latest Blogs post here at Unity was from him and according to the date it seems that it was posted not long before he passed.
Darren was one of the most active, helpful and friendly members of our community. He helped us with tutorials, actively participated in Forums, offered great products (both free and paid) via Market and he has always been humble, co-operative and professional. He was the best example of a perfect community member and we feel a great loss. He was one of us.
Such tragic news is not something unheard of. People die and we have many people here. And still - it's heartbreaking to look at the smile of the man that was "here" a few days ago and looked at the same direction, worked with us... and all of sudden he's no more.
Rest in peace, Darren.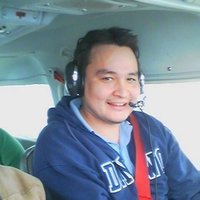 Darren left a beautiful wife, a son and a daughter. There is nothing that could possibly make up for their loss, but we would like to help and we ask you to help them at least with the financial side. If you could make a donation, please send the money to Darren's paypal address at darrenpowless@gmail.com.
Additionally, if you plan to be buying any BoonEx license, please consider doing it today. We'll be donating all proceeds of today's (24th of February) sales to Darren's family, along with our own donation.